This wine map of Provence has been designed by Wine Scholar Guild to illustrate the French Wine Scholar® study & certification program.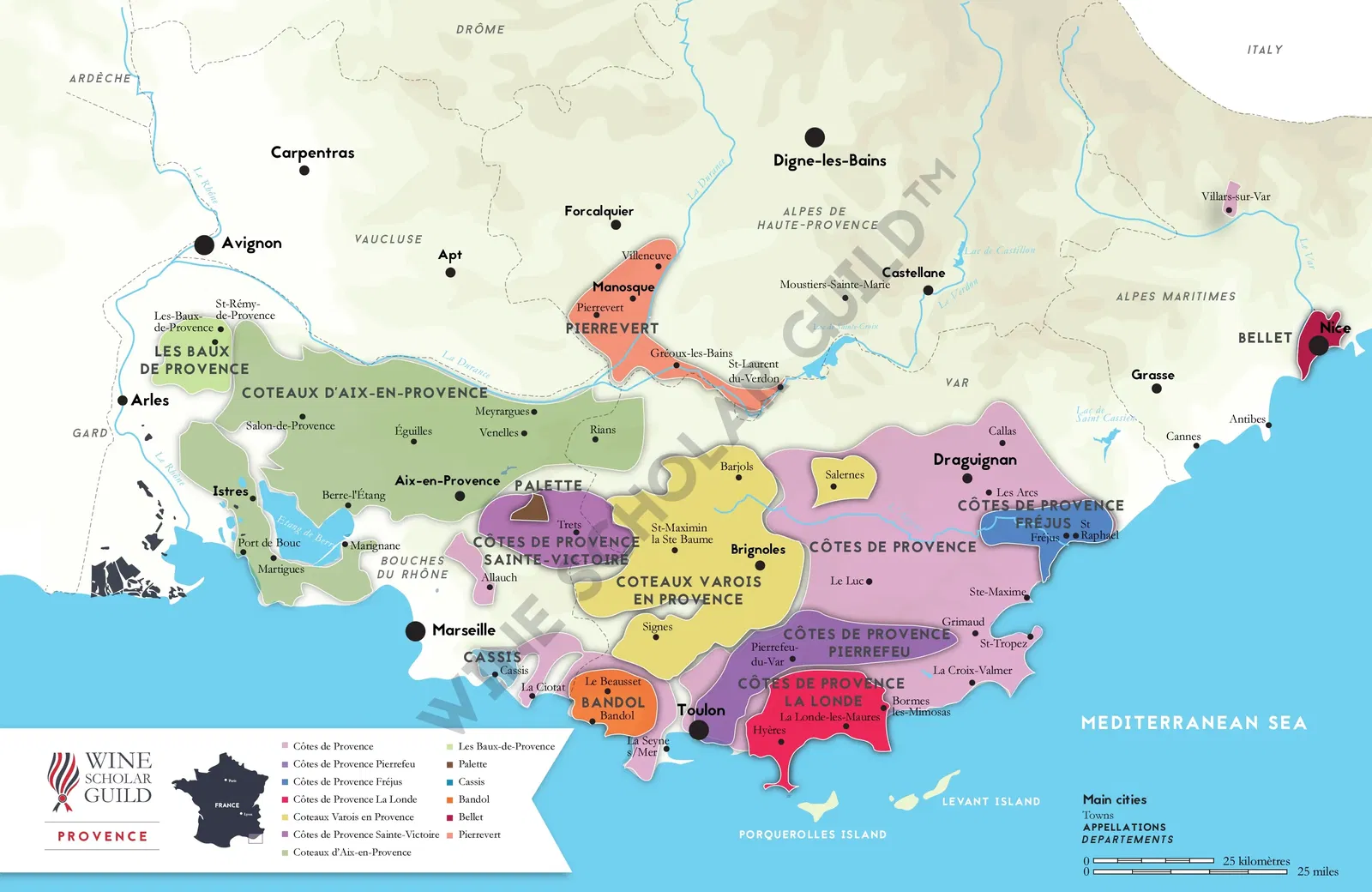 This map is made available for individuals to use for their own learning and edification. Any use of this map in online or print publications, presentations, apps or any other media is strictly forbidden without obtaining written permission.
Access Your Free French Wine Scholar™ Chapter Now!